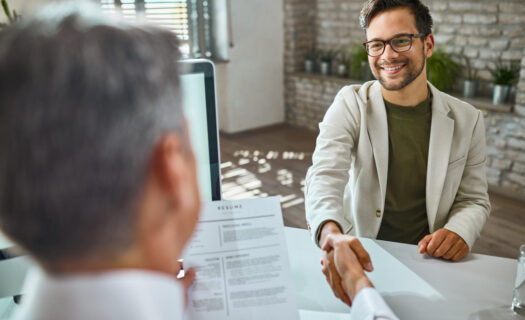 Your Strategic Partner for Talent Excellence
In the ever-evolving business landscape, talent acquisition often becomes a Herculean task that can divert your focus from core business objectives. Enter GrowMore Recruitment's game-changing Recruitment as a Service (RaaS) offering—our innovative, full-spectrum service that takes the weight of recruitment off your shoulders so you can soar to new heights in your industry.
Imagine a world where you don't have to wade through endless CVs or juggle multiple hiring platforms. With GrowMore's RaaS, we manage the intricate labyrinth of job postings, candidate sourcing, rigorous screenings, and even the selection process—end-to-end, seamlessly, and with a flair for perfection. After all, we don't just fill vacancies; we find synergies.
Recruiters On-demand
In a nutshell, GrowMore's RaaS is not just a service – it's a strategic partnership. We infuse our core values of innovation, creativity, and passion into every aspect of the recruitment process, ensuring that you get not just any candidate, but the right candidate.
So, are you ready to revolutionize your recruitment and get that elusive competitive edge? Get in touch with GrowMore Recruitment today and let's build your dream team together!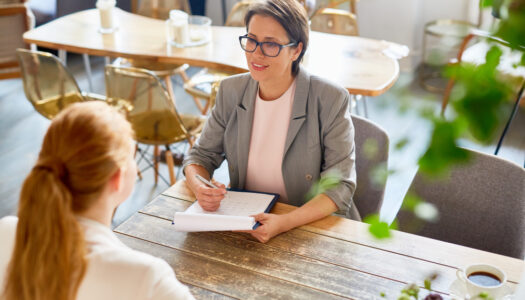 Six Unbeatable Benefits of Using GrowMore Recruitment's Recruiter Process Advisory Services
COST SAVINGS
In today's volatile business environment, cost efficiency isn't just a nice-to-have; it's an absolute imperative. That's where GrowMore Recruitment's Recruitment as a Service (RaaS) offering becomes your financial game changer. Our RaaS model is meticulously designed to rein in your recruitment-related expenses while ensuring you don't compromise an iota on the quality of your hires.
Let's delve into the multi-faceted ways our RaaS service supercharges your cost savings:
Slice Your Advertising Budget
Conventional recruitment can often lead to ballooning advertising costs with uncertain ROI. Our RaaS model transforms this equation. Utilizing our privileged access to specialized advertising networks, we efficiently publicize your vacancies to attract top talent, saving you a significant amount in advertising expenditures.
Eliminate Unpredictable Agency Fees
Standard recruitment agencies typically levy a fee per placement, introducing variability that can wreak havoc on your budgeting. In contrast, our RaaS offering operates on a straightforward, flat monthly fee. This model eliminates the unpredictability of fluctuating agency costs and allows you to forecast your recruitment budget with utmost accuracy.
Streamline HR Operational Costs
Let's face it—recruitment can be a time-consuming and resource-intensive process for your in-house HR staff. Our RaaS model allows you to outsource these demanding tasks to a team of seasoned experts. By doing so, you relieve your internal HR teams from the cumbersome recruitment load, allowing them to channel their energy into other strategic activities. The result? A substantial reduction in your overall HR operational costs.
Amplify Operational Efficiency and Reduce Cost-Per-Hire
The magic of RaaS doesn't just stop at upfront savings; it extends to operational efficiencies. Our RaaS model significantly shortens your time-to-fill metrics, streamlining the hiring process. This efficiency results in tangible savings, reducing your cost-per-hire and enabling you to rapidly integrate top-tier talent into your workforce.
When you opt for GrowMore Recruitment's RaaS model, you're not merely outsourcing your recruitment; you're strategically optimizing your financial outlay in acquiring premier talent. Intrigued by the prospect of achieving superior recruitment results while also enhancing your bottom line? Contact GrowMore Recruitment today and let's redefine what cost-efficient recruitment truly means!
TIME SAVINGS
Recruitment as a Service (RaaS) offering doesn't merely save you time; it gifts you pockets of productivity you never knew you had.
Let's dive into how our RaaS model makes every tick of the clock work in your favor:
Automated Precision, Accelerated Results
When we say we bring cutting-edge technology to the table, we mean it. Our RaaS model employs sophisticated automation tools for various recruitment activities, including job postings, candidate sourcing, and initial screening processes. By cutting down the manual effort required for these tasks, we not only accelerate your hiring cycle but also increase the accuracy and quality of the candidates filtered through.
Swift Sourcing and Screening with a Bigger Talent Pool
Why settle for a puddle when you can have an ocean of talent? Our RaaS model taps into an expansive network of highly-qualified candidates, meaning we can source and screen potential fits faster than traditional recruitment methods. Say goodbye to long, drawn-out sourcing procedures, and greet a quicker, more dynamic recruitment process that aligns with your company's agility.
Lighten the Load for Your HR Team
No one likes to be swamped with work, least of all your HR staff who are juggling multiple responsibilities. By outsourcing the bulk of your recruitment process to GrowMore Recruitment, your HR team gets the freedom to focus on other key areas such as employee retention, training, and internal culture building. In short, your HR personnel can focus on human engagement, not just human resources.
IMPROVED QUALITY OF HIRES
The strength of your organization is directly proportional to the quality of your team. With GrowMore Recruitment's Recruitment as a Service (RaaS) offering, you don't merely fill positions—you acquire talent that resonates with your company's values and vision. By leveraging industry-leading practices and avant-garde technologies, our RaaS model aims to transform not just how you recruit, but who you recruit.
Let's delve into the multiple avenues through which our RaaS offering enhances the quality of your hires:
Niche Expertise Tailored to Your Needs
GrowMore Recruitment prides itself on specialized acumen in recruiting for diverse industries, roles, and geographies. Our recruiters are not just consultants; they're connoisseurs of talent who bring to the table a nuanced understanding that often surpasses in-house recruitment capabilities. The result is a meticulously conducted, deeply effective recruitment process that ensures each hire is not just a good fit, but the best fit for your organization.
An Ocean of Talent at Your Fingertips
Why settle for local ponds when you can fish in global waters? Our RaaS model grants you access to a significantly larger pool of candidates than traditional recruitment channels. We make it our business to source and screen talent with unparalleled speed and efficacy, widening your options and elevating the calibre of your hires.
Cutting-Edge Screening and Assessments
The RaaS model isn't just about breadth; it's about depth. Utilizing a blend of state-of-the-art technology and specialized assessment protocols, we dig deeper into each candidate's skills, aptitude, and cultural fit. This rigorous screening process guarantees a comprehensive understanding of each candidate, ensuring you hire not just qualified individuals but future assets to your company.
A Candidate Experience Like No Other
A satisfied candidate is an engaged employee. We focus intensely on delivering an exceptional candidate experience throughout the recruitment process. From transparent communication to simplified application processes, our aim is to foster higher levels of engagement and motivation among candidates. This not only makes for smoother onboarding but also sets the stage for sustained productivity and enthusiasm in their new roles.
ACCESS TO CANDIDATES
When it comes to recruitment, size does matter—the size of your candidate pool, that is. With GrowMore Recruitment's Recruitment as a Service (RaaS) model, you don't just get access to a larger pool of candidates; you get access to a curated, quality-driven talent reservoir that is leagues ahead of what conventional recruitment methods can offer.
Here's how we broaden your horizons to discover unparalleled talent:
An Expansive Network with Reach and Relevance
Our wide network isn't just about quantity; it's about the quality of connections. From industry experts to emerging talents, our network of contacts spans across a broad spectrum of professions and levels of expertise. This enables us to tap into diverse talent pools, each with its own set of unique skills and attributes, making sure you get candidates who are the ideal fit for your specific roles and organizational culture.
Data-Driven Precision with Our Candidate Databases
Think of our databases as a goldmine of talent waiting to be unearthed. We have meticulously collated data on candidates, encompassing a variety of roles and industries. This rich database allows us to expedite the sourcing process, targeting candidates with the right skills, experiences, and aspirations. It's not just about filling roles quickly; it's about filling them smartly.
Strategic Advertising for Maximum Outreach
When we say we've got our own advertising channels, we're not talking about the run-of-the-mill job boards that everyone's heard of. We utilize targeted advertising platforms and advanced algorithms to push job postings exactly where they will catch the eye of your ideal candidates. This strategic outreach multiplies the volume and improves the quality of applications you receive, ensuring that you're not missing out on any hidden gems.
Specialized Expertise that Expands Your Options
Sure, you could source candidates for a tech role from a general job board. But wouldn't you rather have experts who know the tech industry like the back of their hand comb through databases specially curated for that sector? Our recruiters possess specialized expertise in multiple industries and roles, offering you a significantly larger pool of well-suited candidates to select from.
INCREASED EFFICIENCY
In today's fast-paced business landscape, efficiency is not just a buzzword; it's a critical performance metric. The quicker you can find the right talent, the faster you can achieve your business objectives. With GrowMore Recruitment's Recruitment as a Service (RaaS) model, efficiency takes center stage. Here's how our RaaS model propels your recruitment process into the realm of ultra-efficiency.
Cutting-Edge Technology for Seamless Execution
We've upped the ante by investing in advanced technologies like applicant tracking systems (ATS), state-of-the-art candidate sourcing tools, and intelligent automation software. These aren't just shiny toys; they are powerful instruments that cut through the recruitment labyrinth, enabling us to pinpoint exact matches for your roles, thereby expediting the entire hiring process.
A Symphony of Streamlined Processes
Efficiency is an art form for us, and process optimization is our canvas. Our specialized processes are tailored to minimize time-wasting bottlenecks and maximize output. Whether it's a tweak in the interview scheduling or a radical overhaul in the candidate screening methods, each process is continually optimized for the utmost efficiency. The result? Positions filled swiftly, with less administrative hassle and more accuracy.
Data-Driven Brilliance for Continuous Improvement
In the quest for efficiency, data is our North Star. We deploy sophisticated data analysis methods to uncover trends, bottlenecks, and opportunities in the recruitment process. By doing so, we aren't just efficient today; we're setting the stage for enhanced efficiency tomorrow. Every byte of data analyzed adds to a repository of intelligence that makes our service increasingly effective.
Sector-Specific Acumen for Tailored Efficiency
One size doesn't fit all, especially when it comes to recruitment. Our team boasts specialized expertise across various industries, roles, and geographies. This allows us to navigate the intricacies of each domain with a level of finesse that generic recruitment solutions can't match. The upshot? Your recruitment process becomes a well-oiled machine, finely tuned to the specific needs and nuances of your industry.
EXPERTISE & TECHNOLOGY
In the realm of recruitment, the right blend of expertise and technological innovation can be a game-changer. At GrowMore Recruitment, our Recruitment as a Service (RaaS) offering doesn't just bring you closer to the perfect candidate; it transforms your entire recruitment journey into a paragon of efficiency and quality. Here's a deeper dive into how our unparalleled expertise and cutting-edge technology elevate your recruitment experience.
Domain-Specific Expertise for Laser-Focused Results
When it comes to recruiting, one of our most potent weapons is our specialized expertise across various industries, roles, and locales. Whether you're a tech startup looking for the next coding prodigy or an established conglomerate seeking leadership talent, our seasoned recruiters have the nuanced understanding to find the ideal fit. This deep-rooted expertise allows us to navigate the subtleties of each niche, giving us a competitive edge—and giving you a recruitment process that exceeds the industry standard.
Technological Wizardry for Streamlined Recruitment
We live in a digital age, and our RaaS offering is a testament to that. From state-of-the-art applicant tracking systems to intelligent candidate sourcing tools and automation software, our tech suite is designed to make your life easier. But we're not just tech-savvy; we're tech-smart. Each technological asset is leveraged to optimize your recruitment pipeline, ensuring that each step—from sourcing to hiring—is an exercise in efficiency.
Data-Driven Mastery for Quality Enhancement
Numbers speak louder than words, and our data analytics capabilities let us listen intently. By scrutinizing data trends and performance indicators, we continually refine our recruitment strategies. This meticulous data analysis not only allows us to optimize processes but also guarantees a level of service quality that turns industry norms into mere footnotes.
The Journey Towards Perpetual Excellence
In a world where stagnation equals obsolescence, continuous improvement is our mantra. Our commitment to staying ahead of the curve means we're always updating our best practices and integrating the latest technological advancements into our service model. The outcome is a recruitment service that isn't just great for today but is primed for the challenges and opportunities of tomorrow.
With GrowMore's RaaS offering, you're not just adopting a service; you're embracing a partnership rooted in expertise and fueled by technological brilliance. It's about transcending the traditional boundaries of recruitment to find a synergy that delivers nothing short of excellence. Ready for a recruitment experience that defies the ordinary? Time to talk to GrowMore Recruitment. Because when expertise and technology converge, magic happens.
Subscribe to keep in touch with us!